Chicago is known as a foodie destination. Our iconic food, the deep dish pizza, is an obvious must eat, but once you've gorged yourself on a pie from Bartoli's or Pequod's it's time to sample some of the Windy City's other delicious fare. In no particular order, these are my five favorite places to eat in Chicago: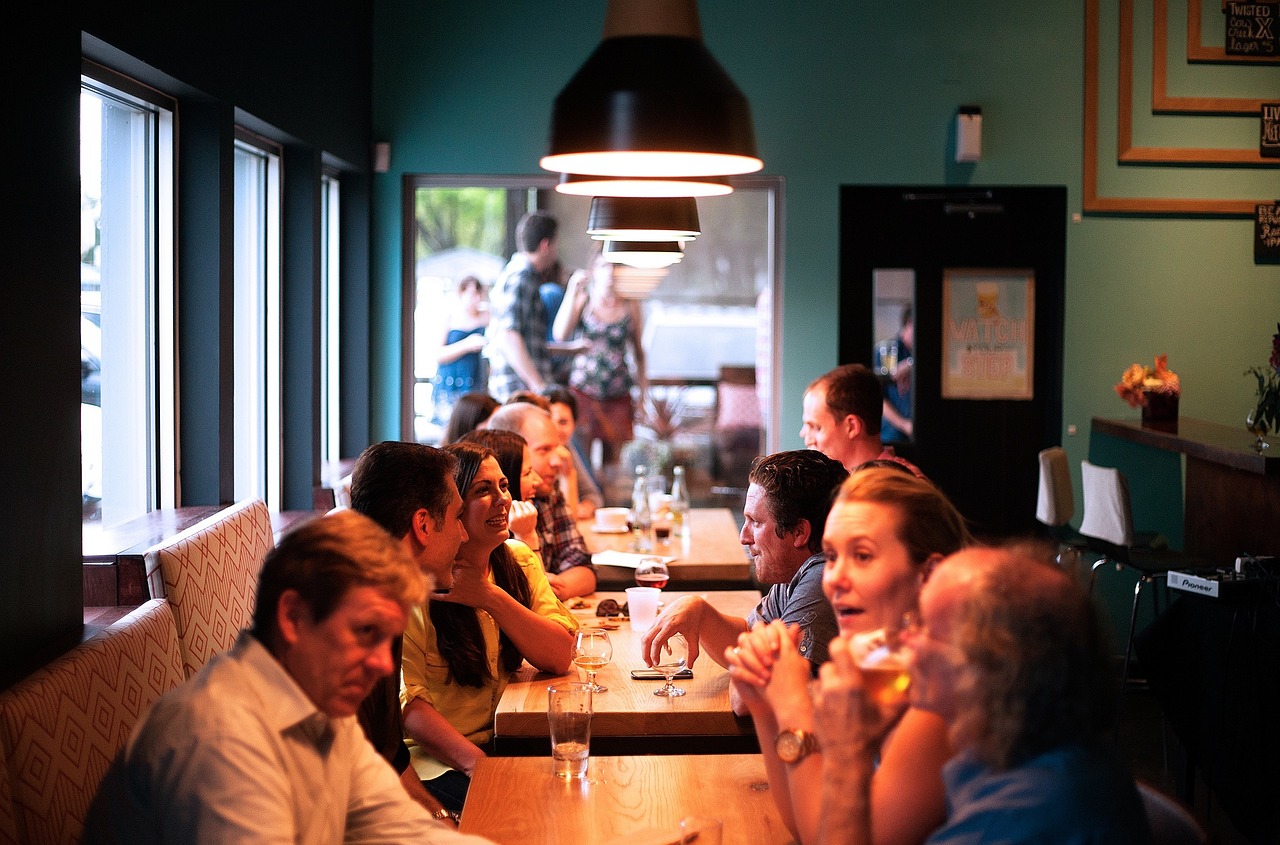 1. Girl and The Goat
The Girl and The Goat has a very cool minimalist vibe. It seems purposefully sparse as if to put a spotlight directly on the cuisine, which is lovingly crafted by their head chefs using nose to tail ingredients and locally sourced items.
The unparalleled star of their menu is the Crip Braised Pork Shank. The meat is fork tender and luscious, paired with buttermilk dressing. This dish gives homage to Korean and Indian cuisine in the forms of a grilled spring onion and radish kimchi, and homemade naan. I like it paired with a local brew, Off Color Brewing's Apex Predator, a summery Saison that matches the braised pork beautifully.
Location:
809 W Randolph Street
Chicago, Illinois
P: 312 492 6262
2. Owen and Engine
Owen and Engine transport you across the pond for a real English pub experience in the heart of Chicago. It's cozy and welcoming with plenty of comfortable places to sit and relax while enjoying one of their cask ales.
Have yourself a British style Sunday Funday with Owen and Engine's Brunch. I recommend the Full English Fry Up, the real deal with baked beans and blood sausage.
Location:
2700 N. Western Ave.
Chicago, IL 60647
P: 773-235-2930
3. Portillos
Portillo's is a Chicago staple. Don't let the fact that it's a chain put you off; they have real deal food here and a casual, fun, family-friendly style that will make you feel right at home.
You've got to try the Chili Cheese Dog. It's smothered in cheese, chili and topped off with onions. Hedonism in a bun!
Locations:
520 W. Taylor St.
Chicago IL 60607
P: 312-667-4560
100 W. Ontario
Chicago IL 60610
P: 312-587-8910
4. Manny's Cafeteria and Delicatessen
Manny's has been around for ages for a good reason. You'll eat cafeteria style, no frills just the best home cooking you've had in a long time.
Manny's makes a mean Corned Beef Rueben, stuffed to the gills with meat, swiss cheese, and sauerkraut. Add a Potato Cake for $1; it's worth it.
Location:
1141 South Jefferson Street
Chicago, Illinois 60607
P: (312) 939-2855
5. Eli's Cheesecake Bakery Cafe
Eli's sure doesn't look special from the outside, but that's because it doesn't need to. This modest eatery churns out some of the best cheesecake you'll ever eat. Take that New York!
When you go to Elis, you have to try the cheesecake! You can get it topped with everything imaginable, but I like the no frills plain delicious cheesecake.
Location:
6701 W. Forest Preserve Drive
Chicago, IL 60634
P: 1-800-ELI-CAKE